How to Financially Survive a Two Week Japan Trip
13:14
... when you are on a Malaysian salary like mine.




*Rejoices*

I finally have a topic to write about that can fall nicely under the 'wanderlust' category, apart from random lists, musings about myself as a person, and rants! You know you like the rants.




With any luck, I can string this topic out until the end of the year. Actually, I probably can. I love Japan, in general.

Now we come to the real reason why I've been trying my best to save up all year long, since I first bought my AirAsia tickets in January 2013.

From 26th October 2013 until 9th November 2013, I had the best of fortune to be in Japan. It was a trip I had planned for forever, at least since 2011 when I was last in Japan.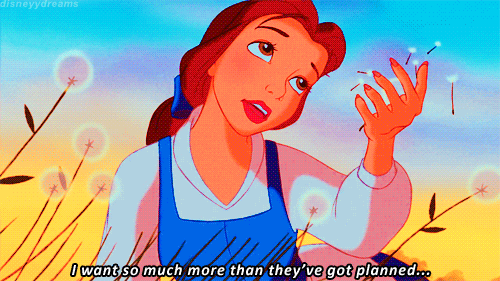 It only took concrete form when I purchased my plane tickets in January 2013. I waited impatiently as the days went by and my Japan Travel Money Jar filled up bit by bit.

It was hard - some months there were barely any changes in the Money Jar, as I had more pressing issues to pay for at the time.

My goal was to spend a total of RM6000.00 for my Japan trip, maybe RM7000.00 if I pushed it.

As of this point in time,

RM6000.00 = USD1870.00
RM7000.00 = USD2190.00

Both might not seem like much in USD ( There are New York rental studios that cost more per month than the budget I saved up for ten months for) , but in Malaysia, that is a huge sum of money that people like me can barely save up for.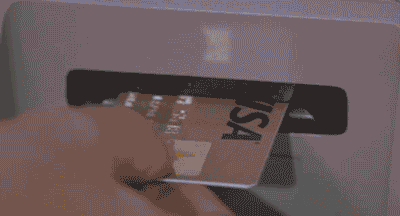 I'd say that the two weeks in Japan was more than worth the pain I had to go through in saving up for it, though.

All in all, I spent about .....

*drumrolls*

.....RM6550.00 for Japan.

I paid RM978.40 for my AirAsia return flights. Therefore, for actual spendings within Japan, I spent about RM5,571.60 for the entire trip, or an average of RM398 per day (including pre-payment for my JR Pass and my b-mobile rental SIM card).

If this kind of spending happened in Malaysia on my salary on a daily basis, I assure you I'd be broke in less than a week. Plus, the thing is, apart from five nights during the entire trip, I did not have to pay for my accommodation for the other nine nights.

I also got treated to tons of things (from attractions to meals to products to experiences), which IF I paid for, could make my spending go up to RM7000.00 and more.

So, really. I guess... this kind of spending is quite horrifying.

I needed all the stuff I bought though. I mean, look at this. Come on. Just look at this.



Oh yes.

Disney owns my soul. I'd say I spent about

RM1000.00

on Disney stuff (Tokyo Disneyland/Sea 2 Day Pass, Tokyo Disneyland/Sea souvenirs... FOR MYSELF, Disney Store merchandises) alone.

So, that explains some things.

(Also Tokyo Banana is nice, but for 1000 yen a box.... )

Nevertheless, I firmly believe that I am allowed to splurge, considering the way I have been living for 9.5 months before Japan. I already detailed

here

how I managed to save up that amount, so this time I will focus on

how to financially survive a two week Japan trip

, once you've saved up a certain amount like RM5,000.00.

You might have guessed, but it is really

ALL about planning, AND

sticking

to the plan.

The sticking is very important, people.

I only fell a little bit off the planning bandwagon (spending about RM550 more than I wanted to), so I think I am good to dispense this kind of advice.

I think.

Oh yes. RM5,000 does go a long way in Japan for two weeks, but only if you are not planning to do much

~TRA-VE-LING~

.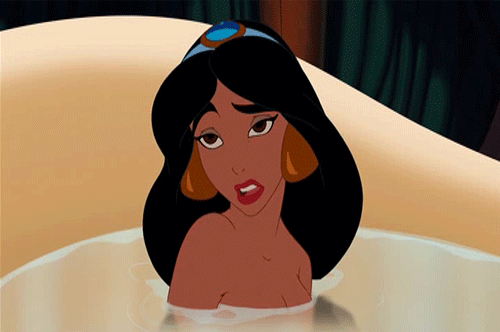 Which is crazy talk and
defeats the whole purpose
and we shall not speak of such things here.
If I can go to Tokyo, Kyoto, Himeji, Osaka, AND Kobe on RM5,000.00, so can you.
Well, maybe just only for Tokyo, Kyoto, and Osaka, considering that I had friends in Kyoto, Akashi, Osaka, and Kobe that kindly provided me with free accommodation and even transportation by car.
Yeah, I need friends in Tokyo too, so I can bum off them in the future. Anyone?
Anyone at all?
Ahem.
Anyway, behold!
***
Five Ways to Financially Survive a Two Week Japan Trip
1. Plan Your Priorities
If you're thinking of a trip to Japan, ask yourself what are your foremost reasons for doing so. Japan is a great country for a multitude of things, be it scenery, theme park attractions, shopping, food, relaxation, cute things, and/or etcetera.
Decide on your top three reasons, and then consistently stick to it while planning your itinerary in Japan. If you are there to eat all the sushi in the world, then be prepared to give up theme park attractions. If you want to stay in a gorgeous ryokan aka Japanese inn (15,000 yen per night is the norm for a single visitor), be prepared to buy less cute things.
For myself, it was
1. Theme Park Attractions (especially Disney, as I've mentioned),
2. Scenery (particularly autumn), and
3. Food and Shopping.
So even though I really wanted to, I didn't get the chance to stay in a ryokan, visit an onsen, or even eat or shop a lot despite it being number 3 on my list.
Well, I did go to several restaurants, but not as much as I wanted to, sadly.
For 1.
I paid a fair sum for a Disney 2-Day Pass, as well as an Universal Studios Japan ticket - it amounted to RM560.00, and that does not even include theme park food (overpriced and crappy, mostly), as well as the theme park souvenirs I bought. Theme park food and theme park souvenirs must have rounded everything up to at least RM1000 from theme parks alone.
The Disney Store in Sannomiya, Kobe was another story....
If you must know, I really wanted to buy an Elmo plush toy in Universal Studios Japan, but I resisted. I think I deserve a medal for that.
For 2.
The above is taken in Arashiyama, Kyoto.
Some scenery in Japan is, of course, free. I went to Ueno Park in Tokyo, and spent two hours pleasantly enough in it for free (besides Starbucks and paddling on the lake for a bit).
In Kyoto, however, most temples,shrines, and other attractions that are famous require a fee that ranges between 500 yen to 1,000 yen just to enter. Getting around Kyoto to these famous attractions was also a pain in the wallet, if I recall correctly.
For example, to get to Arashiyama from Kyoto Station, I bought the all-day city bus pass at the station for 500 yen, but getting to Arashiyama ALSO requires another 170 yen payment before I could get off.
For 3.
I spent quite a lot on food, considering I was there for two weeks. If you round up each meal to 1,000 yen, I easily spent RM900.00 on main meals in the duration of time that I was there. I am pretty sure I spent more than that, what with the snacks I bought from convenience stores like Family Mart and Lawson and chomped on like I had never heard of calories.
The cruncher for my most expensive food meal was definitely my last meal, though - Kobe beef at Royal Mouriya, which at 10,560 yen was worth RM341.00.
Yeah. I spent AT LEAST RM1,200.00 on food.
It was well worth it for the sake of saying that I've actually had authentic Kobe beef though - and it IS good.
As for shopping, I did a lot of damage to my wallet at theme park stores and my little one-day shopping at Shinsaibashi, Osaka. That was when I had to trot the card out, because I was running out of cash - and thus, I am now broke because I used up the money I need to survive in Malaysia post-Japan pre-salary day.
I NEED these though. NEED.
So technically I am still skipping lunch now, and postponing most of my bills.
Meh.
Spending on all three of those in Japan made it hard for me to enjoy other aspects of Japan, but I certainly don't regret focusing on those for my first mostly self-funded (90%) trip to Japan.
2. Plan Your Savable Budget and Start Saving Early
All the way back in December 2012, I started making plans for my trip to Japan.
I already knew that I HAD to visit Japan in 2013 for certain personal reasons, such as most of my Australian university friends from university studying there on their exchange, and friends doing the JET Programme.
If I haven't made it plain enough before,
I miss them
. They are the group of people that gets me most.

They totally get my obsession with Disney.Or at least put up with it.
At first I wanted to visit during March 2013 for the spring blossoms, but I couldn't get as much time off PLUS I wouldn't have any money of sizable sum then. So then I wrangled for the time period of late October - early November, because if I can't have spring, I would like to have autumn.
Not that it was very autumn-y because tons of trees were still green. It was cold and I got to wear my coat, though, so meh. Good enough.
I did not actually go to Japan with RM5,000 in actual cash - that would have been crazy. I ended up going there with 110,000 yen (RM3,700.00) - the rest of I spent on my JR Pass (which I will talk about in #4) and my b-mobile rental SIM card, so I could get data on my phone while in Japan.
How did I arrive at the conclusion I would need at least RM5,000 to survive two weeks in Japan? I figured I would use between 7500 yen to 8500 yen per day (not including the JR Pass), so I multiplied that by 14 days and went with it.
For a more accurate assumption of what you might spend in Japan if you have no friends to bum with / to treat you to meals, I'd say an estimate of 10,000 yen - 12,000 yen per day is good. I stayed in a budget hotel in Ikebukuro, Tokyo while I was there, and I paid around 4,000 yen per night. If I did not go to Disneyland / Disney Sea, I am sure the other 6,000 yen will be sufficient for exploring one suburb a day in Tokyo, for food and drinks and other attractions like parks and museums.
Just don't shop and you'll be fine.
I do think that is impossible for me, of course, but I am sure it is possible for some of you reading this. Good luck!
3. Plan Your Accommodation
I can't help much with this, considering I only booked the Hotel Sakura Ikebukuro in Tokyo to stay at - the rest I bummed with my friends, who kindly loaned their accommodation to me. I also stayed with my former host sister and family, whose family THEN did not allow me to pay for anything for the 36 hours or so I was with them - they took me out by car, paid for my attraction ticket, paid for my meals, and paid for my karaoke session.
I was so touched I ate like this staring at everyone.
Okay not really.
I WAS touched, though. My Japanese host family is the best *cries*.
Thankfully for the budget travellers, Japan has myriads of hotels which cater to those who can't, say, justify a stay in Disney Resort Hotels (I totally wanted to T_T) or even a normal 3-star hotel. Check out business hotels, which go from anywhere between 2500 yen to 5000 yen, and capsule hotels (usually for men, though).
Most of the hotels have 90 days, 60 days, and 30 days special advance fares
, so
USE YOUR INTERWEBZ
and book way early for a good discount. Most of these hotels are pre-booked fast, so it's good to get your reservation in first. For some of them, you don't even need to enter credit card details - you just pay when you get to the hotel itself.
You can try the airbnb website for accommodation with locals too, if you don't mind living in someone's house.
4. Plan Your Transportation
There is no way of sugar-coating this - transportation in Japan is
EXPENSIVE
. Forget taxis and go for the trains and buses. It is even better if you can rent a bike, and bike around wherever you want to go.
The b-mobile rental SIM card was good to use for me - trust me, you NEED data to survive in Japan. I used my data a lot on GPS, whether I was walking, going on a bus, or taking the train. Google Maps was a God-sent in Japan.
In Japan, the train railways are owned by different companies (JR, Hankyu, Hanshin, city metro subways, etc) but some of them arrive at the same station or are in close proximity, so things can get confusing. Also, the major train stations are MAJOR in size (Tokyo, Kyoto, Umeda). They are practically shopping malls that just so happen to have multiple train stations at them.
Luckily, there are English signs that guide you to various trains you need to take to get to your destination. It's easy to tell Hanshin, Hankyu, JR, and subway train stations from each other with the signage.
If you can't be bothered standing at the ticketing machine and figuring out how much it would cost you to get to a particular destination, get an
ICOCA
or a
SUICA
card. They are accepted from all Japanese train companies, so just tap on and tap off as you like.
If you do your research well, you can also get ticket passes that will allow you, the tourist, to travel as you like in a day for a fixed price that locals can only envy.
For myself, I went for the 7-day JR Pass, that I already bought in Malaysia prior to flying. I flew to Kansai International Airport, and got my JR Pass from the office at 5.30AM in the morning (spending a night at the airport, since I arrived and got out too late for anything to get me to anywhere that would justify the cost).
This is the JR Ticket Office at Kansai International Airport. You need to take your Exchange Pass, and your Passport, to get your JR Pass.
This is partially how the JR Pass looks like. I tore up the part with my details on them, or else it will look like a little fold-able pamphlet. It says I can use the JR Pass from the 27th of October to the 2nd of November only.
To be honest, I think I barely cracked the 28,300 yen price tag - if I did at all. I went to Kyoto on it (3000 yen), then back and forth from Kyoto to Tokyo, which I think is at most 16,000 yen on the Shinkansen Hikari. So think carefully if your transportation plans WILL top the price tag, or refrain from getting a JR Pass.
I eventually found the ICOCA so much easier to use, since in my second week I took Hanshin / Hankyu/ subway trains more than JR trains when I was in the Kansai area. Of course, I topped up several times, so I think I spent an additional 15,000 yen just getting around the various areas I visited.
JR stations announce themselves, so you don't end up using the JR Pass at non-JR train stations. Hopefully. You have to show your JR Pass to the person manning the ticket counter, which can be seen above on the far right.
The insides of the Shinkansen Hikari.
See what I mean about JR stations announcing themselves?
With any luck, if you plan your trip well, you should be able to save heaps on transportation. For me, the transportation cost of Kyoto - Tokyo - Kyoto - Himeji - Osaka - Kobe was probably most damaging to the wallet, even surpassing my Disney mania. However, as I bought my tickets to Kansai International Airport early, I did not really plan my two weeks until about five months prior to going, hence the Kyoto to Tokyo to Kyoto thing.
Ideally, I should have flown to Haneda Airport in Tokyo, and then flown back via Kansai International Airport. Might have made a difference with NOT purchasing a JR Pass. Then again, I won't have met my friends for lunch in Kyoto / have my friend's place as a spot to dump my heavy luggage since I have no close friends to bug in Tokyo, so I guess it all worked out.
There are fare adjustment tickets at every station, so you don't have to worry about overpaying or underpaying. The Japanese people understand that their train lines are confusing, and usually won't fine you, such as in Perth, where underpaying a ticket results in a freaking AUD 100 fine.
Honestly, though? Just get an ICOCA/SUICA card, and top it up. It will make your life in Japan so much easier.
5. Plan Your Food Choices
No food pictures for this post, but plenty more to come soon!
If you are a fan of Japanese food, and want to have the good stuff everyday, be prepared to shell out quite a bit - at least 3000 yen every day.
For myself personally, I did have a list of must-have food, such as takoyaki, okonomiyaki, omusoba (omusoba is the best, it is fried noodles wrapped with omelette), RAMEN, and... Kobe beef. I also wanted to go to a bunch of themed cafes, but in the end I ended up at two only -
Alice in Wonderland cafe
in Ginza, and cat cafe
Nyanny
in Sannomiya.
Easily the most expensive thing on the list was the Kobe beef, which I was hesitant about having. Since Kobe was the last place to visit on my itinerary, I told myself I would only have Kobe beef if I had 10,000 yen left in order to enjoy it.
So on the last day, I did have 10,000 yen left - barely - and I made my proper last meal in Japan Kobe beef. I'm so glad I did, though. It was good, and I'll blog about it later.
If good food isn't really on the agenda and you don't mind going cheap every now and then, Japan's convenience stores - conbini, as they call them - will be your Godsend.
Most are open to 11pm, and 7/11 opens 24 hours. They have instant noodles (you can boil them at your hotel, I imagine), snacks, and food like Lawson's fried chicken.
Oden
is also rolled out at convenience stores' now for the autumn/ winter season, so it can be another cheaper alternative .
With any luck, you can have a few expensive meals on certain days, and save on food for the rest of the days by going for cheap (but still good!) food. Hey, live like the Japanese do, right?
***
I started off the trip noting down my expenses as I went on my phone, but I gave up by the 3rd or 4th day since I walked all day and fell asleep as soon as my head hit the pillow at night. In the end, all my careful financial planning worked out pretty well, especially with the largess from my parents and friends helping out and treating me to stuff for two weeks.
I guess I am pretty penniless at the moment, seeing that I managed to, uh, use up most of my October salary while I was in Japan. At least I am not in debt from the trip, though, and that is how you know I am
QUALIFIED
to give financial advice on trips to Japan.
If you are planning on a trip to Japan on a budget, my best advice is to plan a year in advance, as I did (well, ten months, but who's counting).
Do your research well, write down your own itinerary, check
Hyperdia
for train times and fare prices, plan well geographically by circling places on a map of Japan, maybe leave the credit card at home (I did quite well with just my debit card), take the advice I just typed out above, and hopefully, you will be able to enjoy Japan without worrying about ending up in debt.
Now, to just wait for salary day while I skip lunch now...
P.S. Bonus tip - announce to everyone at home that YOU ARE NOT BUYING SOUVENIRS FOR ANYONE, AND IF THEY WANT SOMETHING FROM JAPAN THEY CAN ORDER ONLINE. It'll save you at least 7,000 yen.
Not going to make you popular? Well, I guess the proper question is, DO YOU WANT POPULARITY OR DO YOU WANT TO LIVE?
The end.